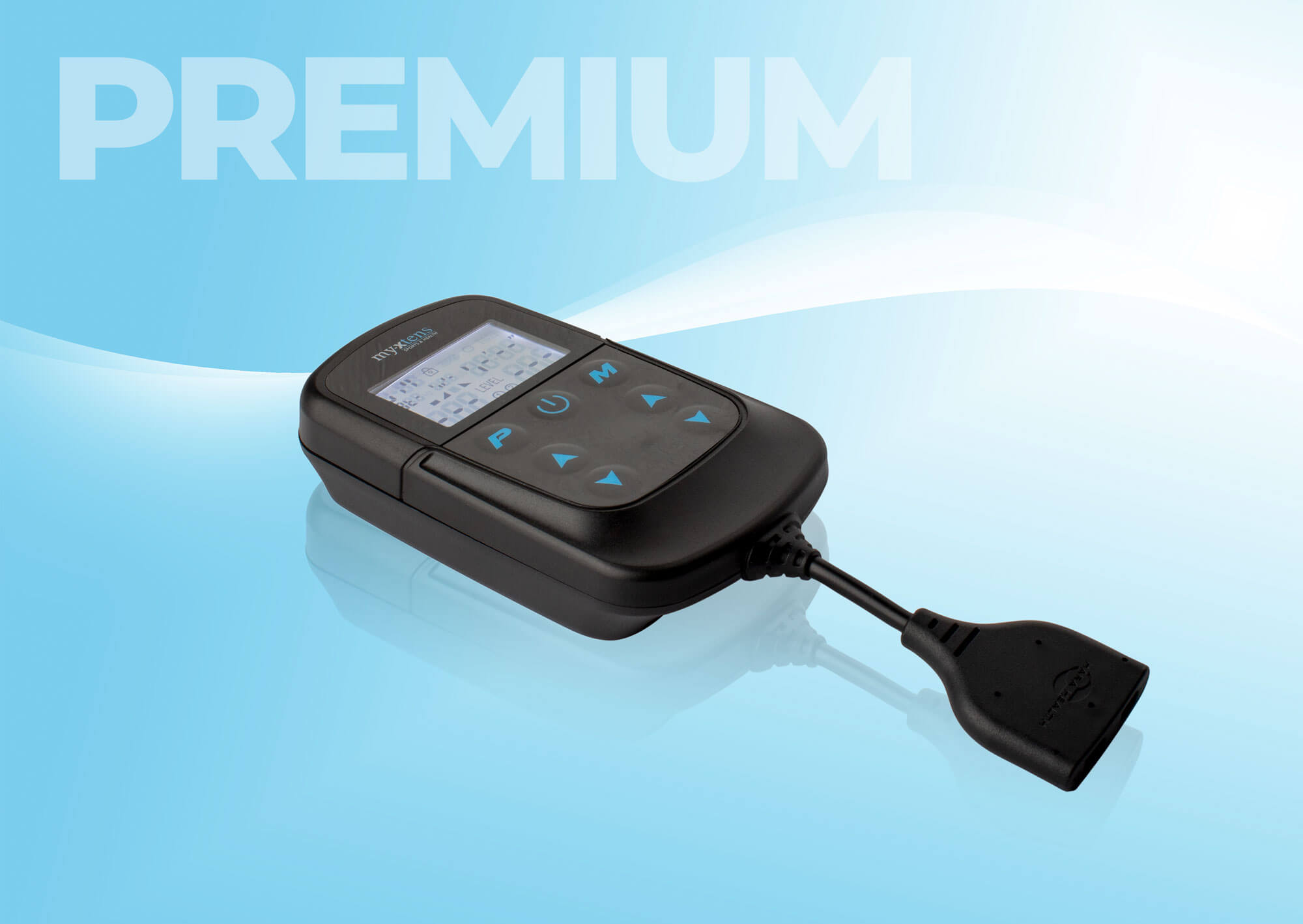 my-xtens CONTROL UNIT PREMIUM SPORTS
✓ 30 days trial period
✓ At your home in 2-4 days
✓ Sustainable manufacturing

The PREMIUM control device effectively supports your therapy and workout.
---
★★★★★ Markus: "The extended functions are a blast! Highly recommended!"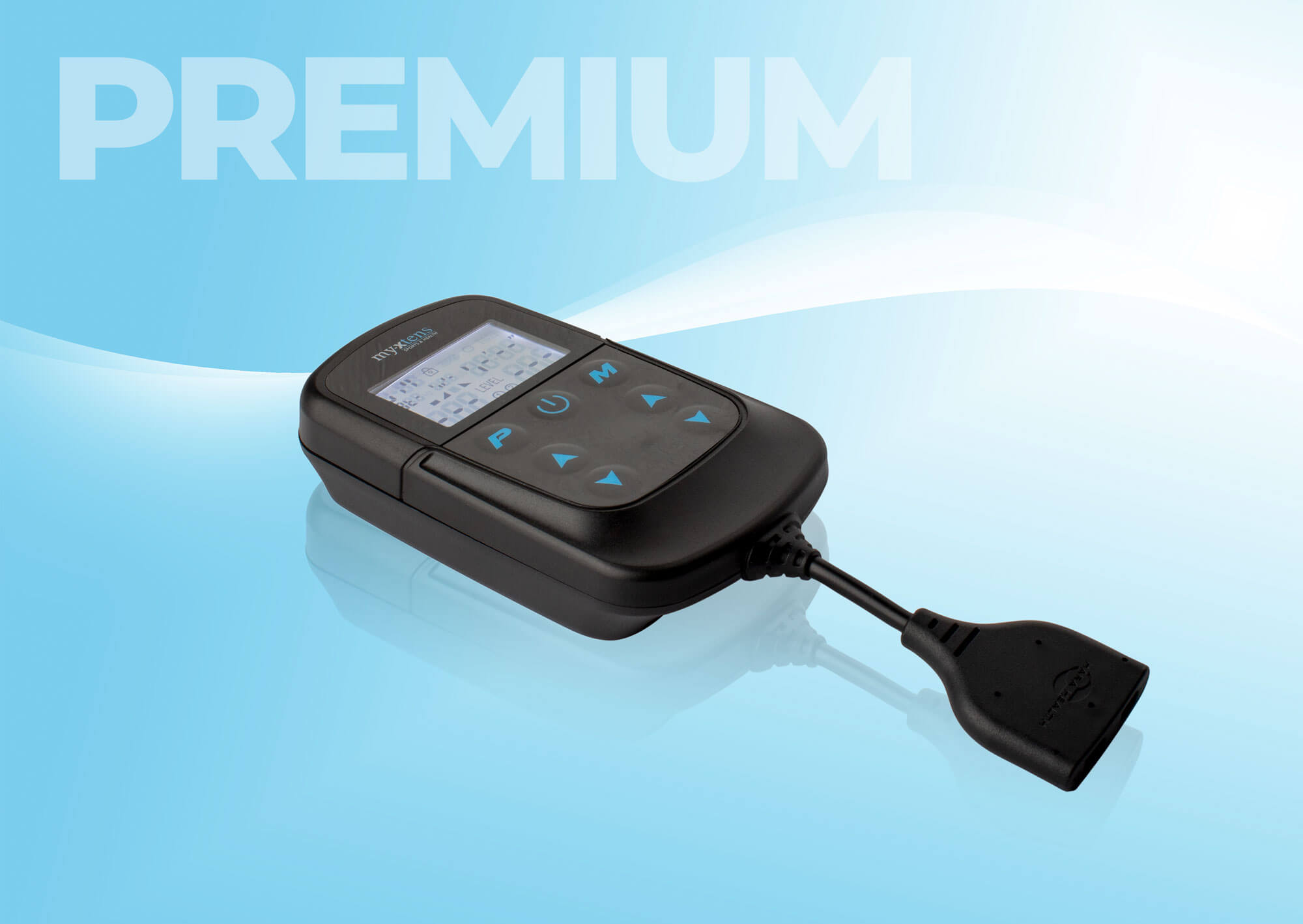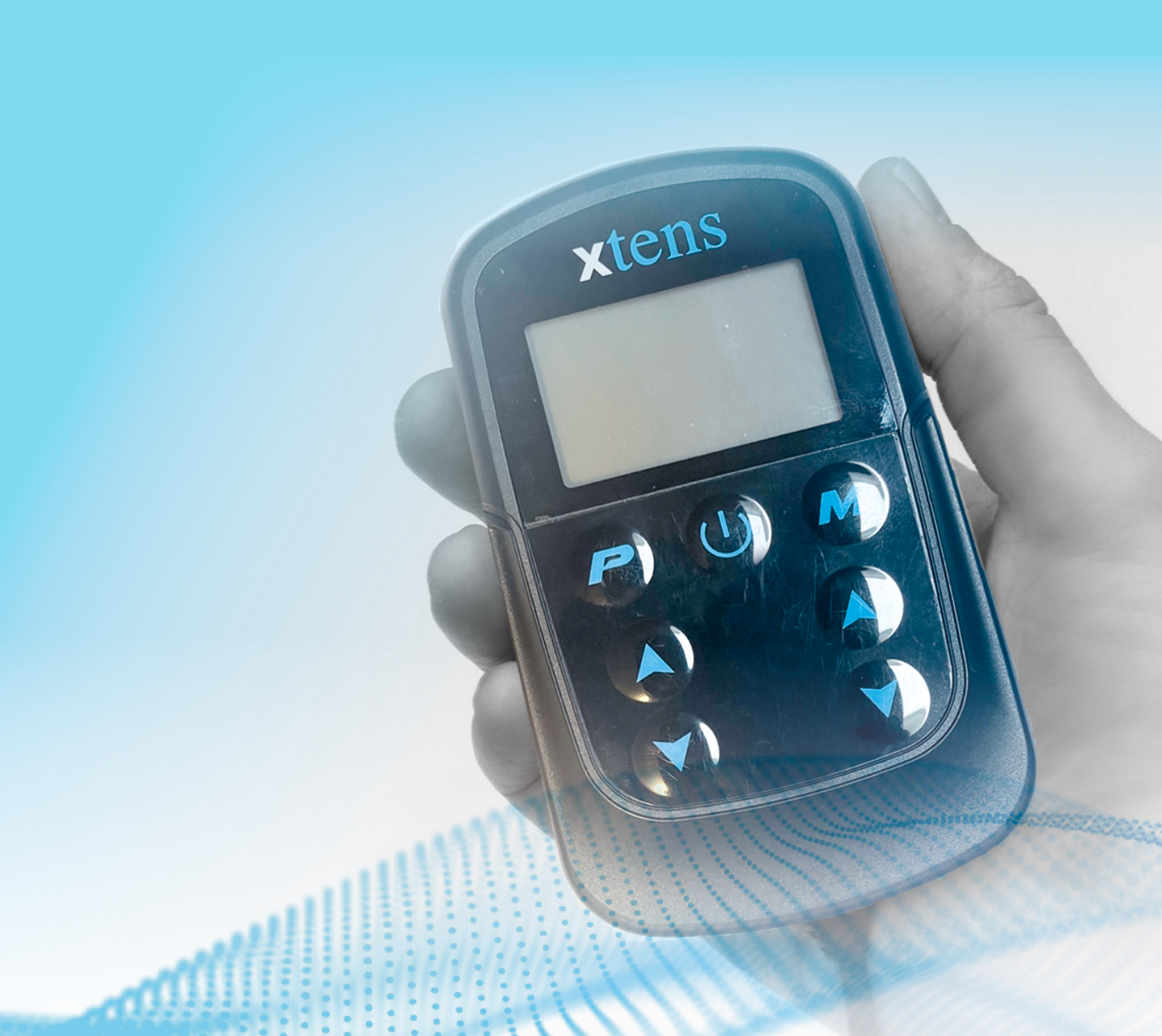 WHAT IS THE DIFFERENCE BETWEEN BASIC AND PREMIUM SPORTS?
The Basic control device has 5 highly effective stimulation programs. In addition to the 5 basic programs, the Premium Sports control unit has another 3 high impact and 2 medical programs A total of 10. In addition, the abdominal and back stimulation at Premium Sports can be individually adjusted to ensure even more comfort and a noticeable effect.
The Premium Sports control device effectively supports your therapy and workout. You can choose between 10 programs:

BASIC programs:
• P1 Warm up
• P2 fat loss
• P3 cardio
• P4 muscle gain
• P5 massage
HIGH IMPACT programs:
• P6 hit training
• P7 Body attack
• P8 fat burner
MEDICAL programs
• P9 pain blocker
• P10 muscle relax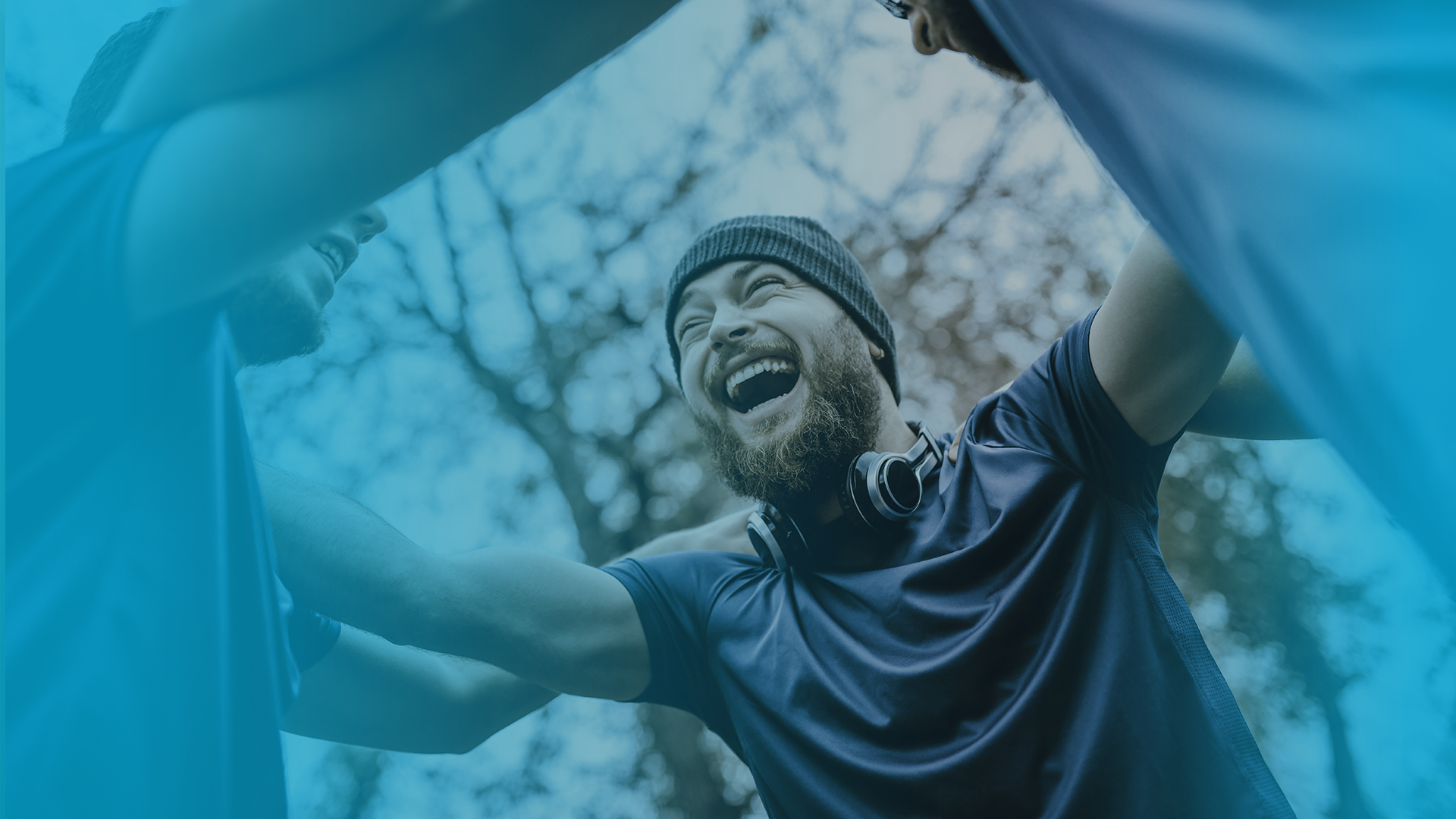 THE my-xtens EXPERIENCE
When you switch on the abdominal-back belt system for the first time, you experience a tingling feeling. As the intensity increases, this feeling progresses to a noticeable muscle contraction. Now you can experience the my-xtens belt and feel how your abdominal and back muscles work. 20 minutes, 3-4 times a week, that will change your life.
KNOWN FROM


Testimonials
I LOVE HIM!
WOW! I love this EMS strap! The best on the market!
TERRIFIC
I've never lost weight so quickly...
A MUST
Muscle growth is much better! Thanks for saving time.
FAQ
Do you have any other questions?
By email: support@my-xtens.com
You can send us an email at any time. We will get back to you as soon as possible to answer your questions.
Important note: Orders are not possible by telephone or email. Please order via our online shop.
EMS stands for electron muscle stimulation. EMS uses low-frequency pulses that result in controlled muscle contractions, thereby intensifying muscle movement and activation.
By using electrical muscle stimulation (EMS), your body can experience maximum muscle activation and contraction that is not possible with traditional strength training. EMS is the modern method to specifically stimulate specific muscles and activate up to 90% of the fibers - for more efficiency than ever before!

What is the advantage of EMS?

EMS = Electrical Muscle Stimulation is revolutionizing the way we train. In just 20 minutes of intense muscle activation, you can achieve results that would take you hours to achieve in a gym - without using additional weights. In addition, your physical condition and performance are not relevant for the use and use of EMS.

How do I order from my-xtens?

Ordering products is quick, safe and uncomplicated.

Select products:

Click on a product that interests you. Then you can take a look at the product description at your leisure. If you would like to order the product, you can click "Add to Cart" at the top of the product page.

Now you can either
View more products or checkout. To do this, click on the field that says "Checkout".

You can order online 365 days a year – around the clock.
Which countries do you deliver to?

We offer delivery throughout the EU and Switzerland.

Overview of countries:

Switzerland, Belgium, Bulgaria, Denmark, Germany, Estonia, Finland, France, Greece, Ireland, Italy, Croatia, Latvia, Lithuania, Luxembourg, Malta, the Netherlands, Austria, Poland, Portugal, Romania, Sweden, Slovakia, Slovenia, Spain, the Czech Republic, Hungary and Cyprus.
What advantages does a customer account offer me?

When you create a customer account, you have access to a lot of helpful features:


1. You can manage your customer data independently

2. You can save your preferred delivery address

3. You can view all your previous orders

4. If you order again in the online shop, you do not need to enter your details again

5. You can easily manage your newsletter
When should I not use my-xtens or only use it after consulting a doctor?

• Users with cardiac arrhythmias

• Users with seizure disorders (epilepsy)

• Users with skin diseases (e.g. wounds, eczema, radiation damage) in the area of ​​application of the electrodes

• Users with malignant diseases in the stimulation area

• Users with pathogen-related infections (e.g. tuberculosis, osteomyelitis) (osteomyelitis = inflammation in the bone marrow area in the stimulation area)

• Users with phlebitis and blood clots (thrombophlebitis and thrombosis) in the stimulation area

• Users with an increased tendency to bleed due to illness or medication, or with recent bleeding in the stimulation area

• Users with a silver allergy may experience skin irritation

– we recommend not wearing the belt directly on the skin, but rather over a functional shirt

Contraindication of TENS (low-frequency electrical stimulation) in pregnant women in addition to the general contraindications of TENS:

• The use of my-xtens during pregnancy must always be agreed with the treating doctor and midwife, taking into account the benefits and risks

• my-xtens should not be used during pregnancy in patients who have experienced miscarriages or premature births

• my-xtens should not be used in patients with early labor

• In the first 3 months of pregnancy, TENS should generally not be used or should only be used after careful risk assessment. In particular, stimulation near the uterus should be avoided. This applies to all electrode systems in the abdominal, pelvic and lower back areas.

• From the 4th month of pregnancy, my-xtens should not be used near the uterus. This applies to all electrode systems in the abdominal, pelvic and lower back areas.

• My-xtens is permitted during birth to reduce pain.